Happy August! Take a look at some of the great events that are coming up at Walt Disney World before the summer ends!
Animal Kingdom Park: Hurry, Hurry…. Harambe Nights end August 9, 2014!!! This Animal Kingdom event celebrates the 20th anniversary of The Lion King.  I won't go into lots of details here since I talked about it last month.  This special nighttime event takes place on Saturdays with a reception, appetizers w/ African-inspired wine and beer for the adults, followed by a special presentation of The Lion King- Concert in the Wild with the Harambe Nights Street Party with music, live entertainment and characters!  General admission for Harambe Nights is Tickets range $119 – $134 for adults; $79 – $94 for ages 3-9, plus tax. Theme park admission is included for the special event only and parking is complimentary.  No other attractions, entertainment or offerings outside the designated event area will be available.  Please make advance reservations as special Disney events are very popular.
Disney's Hollywood Studios:  Frozen Summer Fun Live featuring Disney's two
newest princesses, Elsa and Anna, is a daily event through September 1, 2014!  Along with sing-alongs with Elsa and Anna, there are ice carving demonstrations, an ice-skating rink, a character procession, and a nightly party with live music!  There's even fireworks, set to the "Frozen" soundtrack, at the end of the day (about 9:45 pm) at the Sorcerer's Hat Icon Stage where Anna, Elsa, Kristoff, and Olaf come together for the daily grand finale!  Great way to send the kids back to school!
Ready for a sneak peek?  Guardians of the Galaxy premieres in the theaters August 1 but if you are at the ABC Sound Studio in Hollywood Studios from now through August 15, 2014, you can sneak a peek in RealD 3D showing Peter Quill trying to escape from bounty hunters after stealing a powerful orb.  Of course the Guardians of the Galaxy have to soar in and help Peter Quill to save the universe! 
Get your bestest or worstest, whichever the case maybe, villain costume on to show off your most villainest side!  Villains Unleashed is invading Hollywood Studios on August 23, 2014 from 8:00 pm – 1:00 am! Over 50 Disney villains( Hades, Drizella, Cruella De Vil, Captain Hook, Darth Vader, Big Bad Wolf, J. Worthington Foulfellow and more are all scheduled to attend!) will be invading the park with lots of great villain activity:
Villainy in the Skies – specially themed fireworks.  Glow with the Show Ears will work too!
Oogie Boogie Variety Show – Oogie Boogie will host a variety show in the Theatre of the Stars
Hades Hangout and Dance Party – Hades, DJ Igg Nite and the Underworld Dancers will host this party.
Star Wars Villain Zone – Hang out with some of the worst villains in the Galactic Empire
"Ex-Scream" Makeovers – Get your face painted like your favorite Disney Villain
Villains pre-show before Fantasmic!
Special Food, Drink and Merchandise available
Extended Attraction Hours – Up to 10 of the park's attractions will be open until 1:00am (wdwinfo.com).
Tickets are on sale now for the general public! Adults: $67, plus tax; Children (ages 3-9): $62, plus tax Passholders call 407-939-1933 and DVC members call 800-800-9800.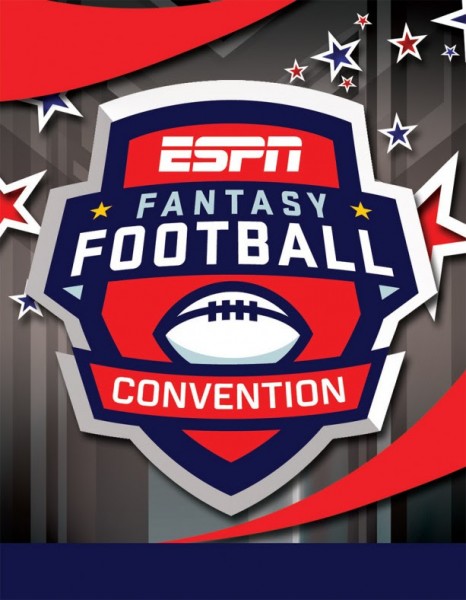 Wide World of Sports:   Get ready for the kickoff of Fantasy Football!  The Fantasy Football Convention kicks off August 22, 2014 for 2 full days of games, a tailgate party, ESPN stars, and what is football without a chili cook-off?  That's right, there's a chili cook-off judged by you and other fans with ESPN's Mark "Stink" Schelreth.    Hangout with ESPN Fantasy Experts and NFL Insiders including Adam Schefter, Matthew Berry, and Sara Walsh!  Get all the details and register here.
 Till next time, may all your Disney dreams come true! ~ Leigh Anne 
Find out how the FREE services of a Disney World travel agent can make planning your Disney vacation simple and STRESS FREE! And for a limited time only, receive a FREE Disney gift card for qualifying Disney vacation packages! Ask for details!

Leigh Anne, originally from Mississippi, lives in North Alabama with her husband and a menagerie of furry kids (FIDS), including dogs, cats, exotic birds, fish and a lionhead rabbit. Figment, her African Grey parrot, is named after Disney's small purple dragon, Figment. She works as a motivational speaker and pastoral counselor. In 1974, Leigh Anne marched with the Enka High Marching Band in the Magic Kingdom daytime parade. Leigh Anne fell in love with Disney while on her Disney honeymoon with her husband in 2002. They have made an annual trip back to Disney to celebrate their anniversary every year since. Since they own a piece of the mouse with their Disney Vacation Club (DVC), some years they go twice! She also plans to be the grandmother that introduces all her grandchildren to Disney World first. She has a great start ~ 2 out of 3 so far! As a DVC member married to the best Disney shopper in the world, Leigh Anne has lots of experience in finding the most frugal way to have the most fun in the parks and resorts! Leigh Anne admits to being spoiled as a DVC member but is always on the lookout to keep their WDW vacations fun and frugal! She blogs at Queen of Hysteria and tweets @la_haygood
Want to know when Disney announces special savings and deals? Sign Up to Learn About the Latest Disney Promotions!